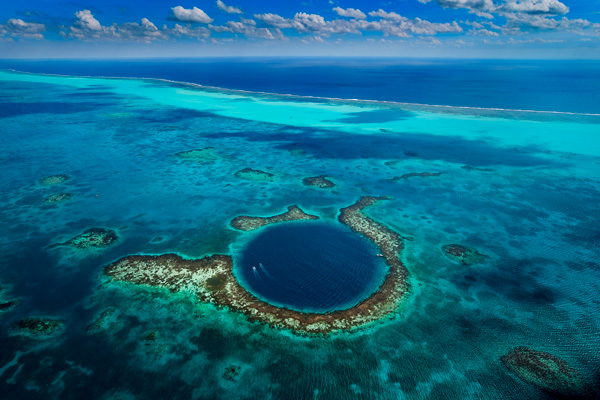 Are you at the first stage of shipping to Belize or need a shipping company to help with relocating to Belize? USG can help with all kind of needed services if related to shipping to Belize! When shipping overseas to Belize from the USA or Canada, USG Shipping is the one to call when you need to transport container shipments of all kinds and sizes. Sending a package via air freight to Belize? What about commercial goods via ocean freight? We do it all.
We can pick up your shipment anywhere in the USA or Canada and send it to Belize safely and efficiently, once we get all the details from you. It starts with a free quote, for which we will need the pick-up place, the destination and the type of goods you want to ship. Proud for being your go-to provider for shipping overseas to Belize, we are responsible for exporting anything from multi-container shipments to smaller packages to cars. So, anytime you need air freight shipping to Belize and container shipping to Belize, count on our incredible attention to detail and fair pricing. Our company built on friendly service, affordable prices, and seamless transport. Get a fast quote with USG Shipping now, and enjoy a prompt reply from us. There is only one main port of entry in Belize and all the containers will reach to the same port and that's in Belize City.
Shipping Container to Belize: With weekly shipping schedules, we offer all kind of ocean freight container shipping to Belize. The containers available are 20, 40 standard and 40 HC as far as dry and open top, flat rack, refrigerated for cargo requiring such equipment.  If your cargo is in the container the shipping time to Belize will take less than 2 weeks to reach the destination if sail out of Texas.  When shipping to Belize from the west coast in the US, containers are sometimes transported via rail to Houston and the actual vessel departs from there.
 Special rate for shipping barrels to Belize
Our rate from our CFA terminals in the US (Currently we have 42 receiving CFA in most of the cities in the US) to the CFA terminal in Belize for shipping three large barrels is $500. The charge for each extra barrel is $125 if you ship more than three and there is no weight limit! With this rate, we handle the receiving, export declaration, ocean freight and off-loading. The destination charge and customs clearance excluded.
We offer boxes, pallets, and full container loads, as well as:
– Shipping to Belize from Miami, Florida
– Shipping to Belize from Houston, Texas
If you wish to move to Belize, learn more about residency at the Belize Embassy in Washington DC. Here at USG, we will help you step by step in your move by providing seamless door to door shipping in Belize. Start with a free quote today!
Shipping a car to Belize: For the most part, the car gets loaded into the container however there is an option to ship cars via roll on roll off via Miami. No other cargo and items could be shipped with the car if the roll on roll off service used and if you are planning to have some other items inside the car it must need be loaded into the container along with your car!
Belize, in Central America, bordered by Mexico, Guatemala, and the Caribbean Sea. It's the only country in Central America where English is the official language but Spanish and Belizean Creole are also spoken. Belize sits on the northeastern coast and is home to many seaports, with the largest in Belize City. Belize's commercial imports and exports handled in Belize City. The customs and many other legal rules are compatible with the American rules which make it easier for US exporter to deal with the clearance directly. USG Shipping offers both air and ocean freight to Belize, particularly when it comes to the door to door service. Simply give us the weight and dimensions of your cargo and we can offer a great low quote. USG Shipping Line will gladly guide you in the right direction for shipping your freight to Belize.
More question about shipping to Belize? Give USG a call or send an email and let our Belize shipping specialist help you with the process!
Please follow and like us: