Shipping to Norway from US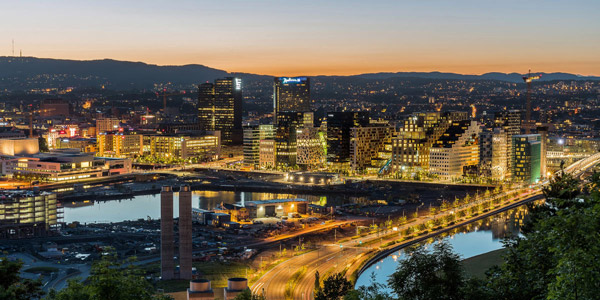 Shipping to Norway From the USA
 If you require overseas shipping to Norway, USG Shipping should be your #1 destination. Whether you have air freight or ocean freight to Norway, we will pick up your shipment anywhere in the USA or Canada and safely deliver it to your specified destination. Because we take care of all the details for low-cost container shipments of all types and sizes, from household goods to cars, you can rest easy during the process.
 What do you need to provide to get started on a free quote? Well, when filling out our quote form, you will need to provide:
The pick-up location

Type of goods

Final destination
With this information, we can better generate an estimate for you. USG Shipping is a proven shipper of anything from multi-container shipments to smaller packages, which means you get top-notch service and friendly personnel. Air freight shipping to Norway or container shipping to Norway: these are our specialties. Let us handle the process with attention to detail and competitive pricing that won't break your budget. Why not complete the quote form now for speedy pricing? We will get back to you within about an hour.
About Norway
Norway has an expansive coast along both the Norwegian Sea and North Sea. This Scandinavian country located in North Europe is one of the largest countries on the continent. It borders Russia, Denmark, Sweden and the United Kingdom. Oslo is the country's capital and largest city.
Ocean freight is one of the main import and export systems used by Norway. This country has a great advantage in shipping since the majority of the country consists of coastline. Shipping to Norway is influenced by its low population density. The Port of Oslo is Norway's center for shipping, trade, industry and banking. There are many other ports where we also offer service. Contact us today for more information regarding your shipment to Norway.
USG Shipping Line offers shipping service to the following ports and cities in Norway:
Shipping to Oslo
Shipping to Drammen
Shipping to Stavanger
Shipping to Bergen
Shipping to Bodo
Shipping to Tromso
  Norway's government provides a very sophisticated  online Customs service and you possibly can have all needed information prior of shipping. Please check it out at Norway Customs website .

Shipping by Air to Noway 
Gardermoen in Oslo  is the main international Airport but keep in mind that the airfreight service is available to any international airport in Norway .  Beisde the typical door to aiport we also offer a door to door service for your shipment if such service is needed. USG Shipping Line offers full container, consolidation and air freight shipping service from any location in the USA to Norway. Whether you need to ship a car or household goods, contact us today a free quote.