Shipping to North Africa from USA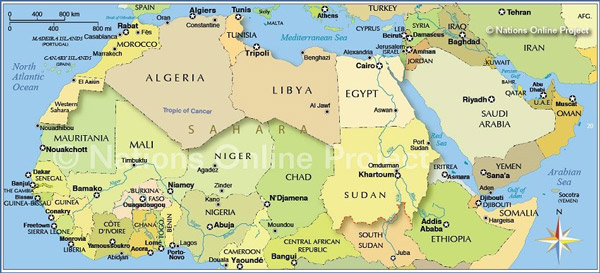 North Africa is the region of in the north side of African continent and includes seven countries. Please see below the list of these seven countries where we provide the shipping service:
Shipping to Sudan
Shipping to Western Sahara
Shipping to Ethiopia
The difference between North Africa and much of Sub-Saharan Africa is historically and ecologically significant because of the effective barrier created by the Sahara.Most of the shipping carriers use ports in North Africa as the transshipment port because of the strategic location. For instance Algiers is the transshipment port for Safmarine for all the shipment to destination in Africa. The shipping and logistic system in North Africa is influenced mostly by French and Italian system since most of the ports of entries have been renovated during the colonization. At USG Shipping Line and with our Arabic Speaking representatives we can answer all of your questions for shipping to North Africa.