Shipping to East Africa from USA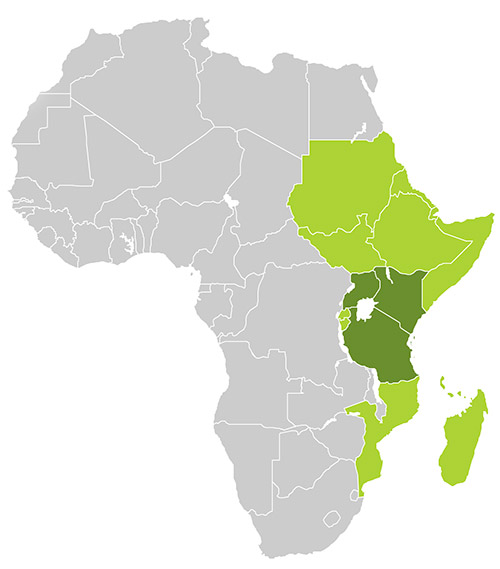 We offer all types of shipping services in East Africa. We can help to move your cargo to East Africa either by Ocean or Air. On the Ocean Freight and depending on the origin of your shipment USG can move your cargo either from the East or West coast.
Most of the shipment to East Africa originated from any ports on the West Coast has one or two transshipment points in Asia and Middle East . Out of West Coast any containers destination East- Africa have most probably stop either in Europe or South Africa. As one of the East African Shipping Line, USG offers containers and Over-Sized Cargo services to all the East African shipping ports./p>
We are one of the Top Shipping Companies in East Africa. Our Services to East Africa include:
- Shipping Container to East Africa
- Shipping Boxes to East Africa
- Shipping by Air to East Africa
- Shipping by Ocean to East AfricaShipping to Ethiopia
With a very competitive rate and multiples agency USG Shipping offers an exclusive shipping Service to East Africa. Please see below the list of the countries in East Africa where USG offers shipping service;

Shipping Cars to East Africa:
Even that due to all the restriction, East Africa does not have the same volume of request for American Cars, there are a large volume of request for Shipping Car to East Africa. Unfortunately the roll on roll off services to East Africa is not really cheap so customers mostly ship multiple cars in the 40 footer containers for East Africa.
We offer all type of freight to East Africa from Canada however we only offer car shipping to East Africa from USA.
Update,
US General Shipping started offering service to Ethiopia: