Shipping to Vietnam From the US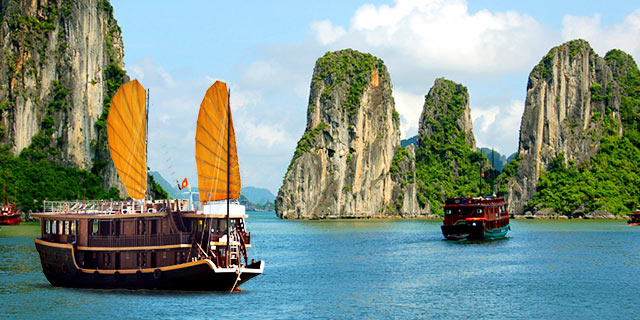 Shipping to Vietnam
When it's time for you to ship cargo to Vietnam from the USA, USG Shipping is here to provide seamless assistance. Because our team specializes in shipping goods from the USA to Vietnam, get peace of mind knowing we export anything from boxes to oversized shipments. Plus, we have contracts for that and such is backed by competitive rates and an easy process designed to get your shipment processed quickly. 
So, whether you need to ship something via air freight or ocean, we can provide the service. Our regular air freight shipping to Vietnam and weekly container shipping to Vietnam can get your goods to the country without delay. With all that said and if ready to move, start with filling out the quote form above.  Depending on your time zone we usually respond to requests within the hour. If our final quote for your shipment to Vietnam is competitive than let's move forward with picking up the cargo. 
About Vietnam 
The country of Vietnam which officially called the Socialist Republic of Vietnam is the located in the Indochina Peninsula and have an estimated ninety-five million habitants.  It is one of the most populated countries in the world. The country bordered by Thailand, China, Laos, Cambodia, Philippines, Malaysia, and Indonesia. When Hanoi is the capital, Hochi Min is the most populated city in the country.
Its top exports include cars and auto parts, packaged medication, aeronautical equipment, and parts, and blood for medical purposes. Its top imports include cars and auto parts, medical packages, computers and electronics, and crude petroleum.
Shipping Containers, Cars,  to Vietnam 
Da Nang , Saigon and Ho Chi Minh are the and Hamburg are the three major ports of entry in Vietnam. All these ports are used for containerized shipment and also roll on roll off.