Shipping to Australia from the USA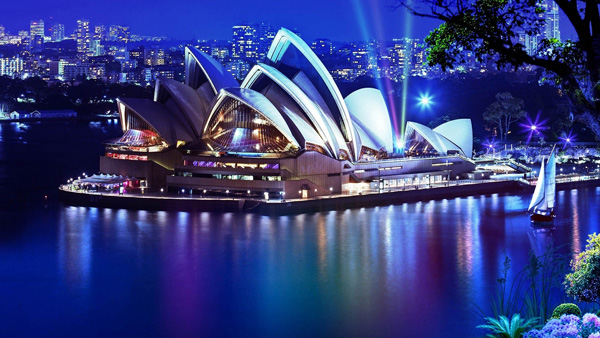 Shipping to Australia
Whenever you have a package, classic car, commercial or personal items and need a shipping rate to Australia, USG is the first place to reach to.  Our team members are dedicated to answering any questions that you may have regarding your freight and we will make sure that your shipment does not leave the US or Canada unless you have the answers to all of your questions. 
The country of Australia is a major mainland of the Australian continent. It is the world's sixth largest country. The neighboring countries are Indonesia, East Timor, Papua New Guinea, Solomon Islands, Vanuatu, New Caledonia, and New Zealand. Australia is one of the largest importers of Machinery, Mining Equipment, Vehicles and exporter of Meat and other food supplements.
Sea Freight to Australia
The United State of America is the second largest exporter to Australia after China. Australia is one of the major importers of cars and Truck and all kinds of Machinery Equipment. Here at US General Shipping, we offer shipping services for all these products and other types of commercial items from the USA and Canada to Australia. We are an Australian Government Approved Company registered in Australia and able to provide a full door to door service for shipping to Australia. We always recommend that you collect as much as possible information from the Australian Embassy in Washington DC prior to making the booking.
We also offer shipping services for your personal goods from any location in the USA or Canada to Australia. Regardless of the volume or weight of the cargo, we have all types of shipping solutions including door to door, door to port and port to port.
Adelaide
Perth (Fremantle)
USG Shipping Line is offering roll on roll off, containerized, Airfreight and consolidation to all the places cited below.
Shipping Classic Cars to Australia
Australia one of the largest importer of Classic Cars in the world. US General Shipping has special Autos Rates from USA West Coast to all the major ports in Australia. We can ship your car loaded in the 20 or 40 footers (if multiple cars). We also offer roll on roll off service to Brisbane from USA West Coast. The container option is better for shipping cars to Australia.
Shipping Boat to Australia
Here at USG, we offer very competitive rates for shipping Boats to Australia. Depending on the size and type of the Boat and Trailer we will let you know if they fit in the container or need to be shipped as break bulk.
Air Freight to Australia
USG offers air freight Service to all the International Airports in Australia. Our Air Freight services include; Pick up of the cargo from your or your supplier door, Crating or Packing ( if required), Airport Delivery and Air Freight to the nearest International Airport to your final destination. For commercial items, we can also provide the customs clearance and door delivery. Please see below some of the International Airports in Australia
- Canberra International Airport
- Darwin International Airport
- Hobart International Airport
- Broome International Airport

We are offering Air Freight to Australia using Passenger or Freighter Airplanes, We also offer Express service with our discounted DHL contract. We have a lower rate in our express service but remember you are not allowed to ship some items to Australia if you are shipping your items using our DHL Service.
Local Agent in Australia:
As always the best thing is checking all the regulation for importing goods to Australia by contacting the Australia Customs and Border Protection. We have a dedicated agent in Australia who will be helping you on the process so if you are based in Australia or need the door to door service.