Shipping to Eastern Europe from USA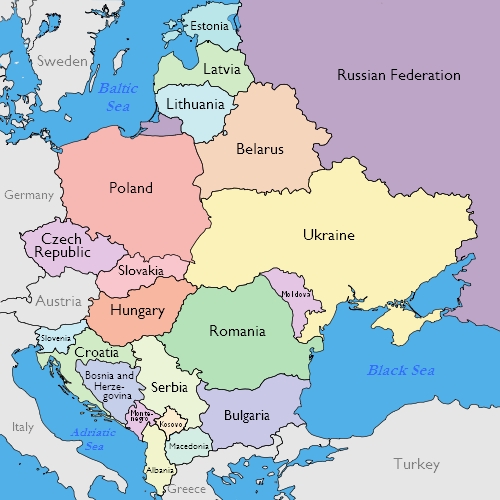 Eastern Europe is referring to the eastern part of the European Continent. USG Shipping Lines offer shipping services to all the major cites and ports in the Eastern Europe. Our service included door to port or door to Port. We also offer Airfreight Services to all the Airports in Eastern Europe.
Please see below the list of the countries in Eastern Europe:
Shipping to Bulgaria
Shipping to Czech Republic
Shipping to Romania
Shipping to Russia
Shipping to Ukraine
Shipping to Hungary
Shipping to Poland
Shipping to Lithuania
USG works directly with Eatsern Europ Shipping Companies and we offer all types of logistics services from USA to Eastern Europe. You only need to send us an email or give us a call for if you need our services for Shipping to Eastern Europe from USA and one of our team membre will provide you all the needed information about that.
See below some of our services for Shipping to Eastern Europe:
- Shipping Containers to Eastern Europe
- Shipping Cars to Eastern Europe
- Shipping boxes to Eastern Europe