Shipping Cars Overseas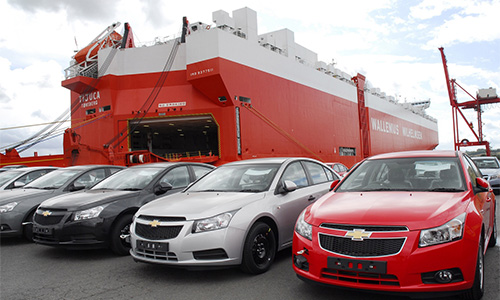 Do you need to know to ship a car to Overseas? Cars and Trucks are one of the most important commodities in the
international shipping industry
. Each year, there are millions of cars being transported all around the world. USA is one of the major Car exporter in the World.
There are two modes for shipping cars overseas. The cars could be shipped via Ocean or Air. The Ocean Shipping is the most economic option for transporting cars internationally. The Shipping cars overseas prices could depends to the type of the car, destination and mode of transport. As one of the top overseas car shipping companies , our ultimate goal is to find the best option for shipping your cars to overseas. As one the leader in International car shipping from Houston, West and East Coast we provide both roll on roll off and container service. If you are not sure about the details of your car, you can find the information needed by using the
VIN number
of the car.
US General Shipping offer both containerized and roll on roll off for
service for shipping your car overseas
. The cost for shipping the car via roll on roll off is mostly lower than container shipment, however once you are shipping multiple cars the 40 or 45 footer containers will become better option. USG is your reliable Shipping Car Overseas Company and will offer the most competitive rates for that. We offer car shipping from all the major ports in the USA to any port in the World. Please see below our services for shipping cars overseas.
- Shipping Cars Overseas Rates
- Roll on roll off or RoRo
- Shipping Cars Overseas Military
- Shipping Truck Overseas
Car shipping overseas companies
are offering mostly shipping services from one location but the advantage of using USG is now we provide the same services from six locations in USA and few locations in Europe, Canada and Middle East. We offer cars loading services in Newark NJ, Miami Fl, Houston TX, Long Beach and San Fransisco CA. The cars needs to be safely loaded in the container. Our team will load the cars and make sure to secure them well. For shipping a car overseas you can use the 20 footer which is the smallest container. Due to all the dealership agreements the brand new cars are not easy to be shipped under certificate of Origins however for some destination and type of cars you may have the possibilities to ship the new cars. Overseas car shipping companies are not allowed to handle any purchase transaction on behalf of the client however they can provide a Draft Copy of the Bill of Lading to the dealership to prove that car is only subject to export.