Shipping to Auckland from USA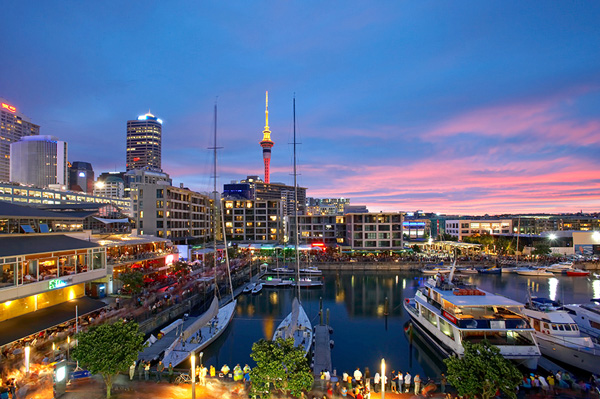 The Port of Auckland is located on the North side of New Zealand, this is the country's largest port and city. Auckland is the economic venter of New Zealand because it's home to many large international corporations and business service companies. Port of Auckland has direct access to rail transportation and their main international airport for easy transshipment to anywhere in New Zealand.
Auckland's port handles around 60% of all New Zealand's imports and 50% of the North Island's container imports. This vast port handles around 4 million tons of cargo a year, this port is capable of handling the traffic due to their modern and new equipment to handle containers. Shipping to the Port of Auckland can be problem free if you're familiar with the customs regulations. All cargo (personal, commercial, and vehicles) have to be passed through decontamination facility and in be in agreement with all regulations.
The port of Auckland is a very large container and an international trade port that is able to handle different types of cargo. Auckland offers 20' & 40' containers, Roll on/Roll Off and wide loads. Our team at USG can assist you in shipping your freight to Auckland and help you which best suites your cargo needs. We offer both ocean freight to the Port of Auckland or Air Fright to Auckland's international airport. We can gladly provide you with a great low quote to Auckland.