Shipping to Sydney from USA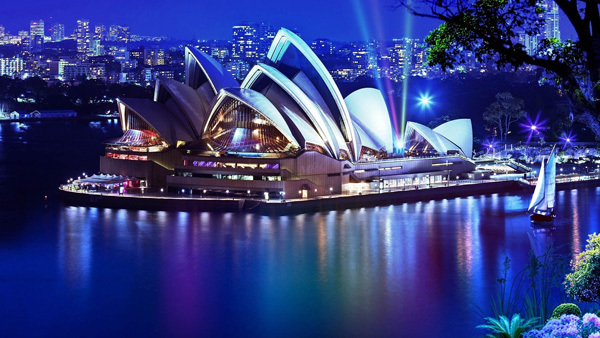 Sydney is the largest city in Australia. It is the host to many cultures from around the world since it is a top destination for immigration to Australia. Sydney is also called the Harbour City. Consequently, shipping to Sydney is very common among new immigrants. The Sydney harbour is the largest natural harbour in the world.
Sydney is ranked amongst the top cities in the world to live in, and is known as a world centre for art, culture and fashion. It is the most expensive city in Australia; so shipping to Sydney costs will be higher than to other cities. Shipping to Sydney is almost never subject to delays since usually the weather is perfect and luckily the area is not affected by Cyclones. Although since the area borders on bush land, brush fires do occur from time to time, such as during the spring and summer.
A main destination for businessmen who are shipping to Sydney goods and produce is the Central Business District. The Central Business District is now connected to the business district of northern Sydney by the harbour bridge, therefore opening even more markets. The main economic industries in Sydney are retail manufacturing, property, business and health services. Over half of Australia's largest companies have their headquarters in Sydney. Today Sydney mounts to roughly 25 percent of the GDP of Australia. In addition, shipping to Sydney accounts for more than 25% of all shipments to Australia.
Sydney has a lot is wide open spaces with many waterways, which allows shipping to Sydney to extend deeper into the area. There are many areas to be found still in their natural state, some even in the centre of the city. Still the most iconic point of interest in Sydney is the world renowned Opera House. There are many old style pubs, trendy cafes and gourmet restaurants in the city centre. Consequently the city attracts over 2 million international visitors a year.