Shipping to Melbourne from USA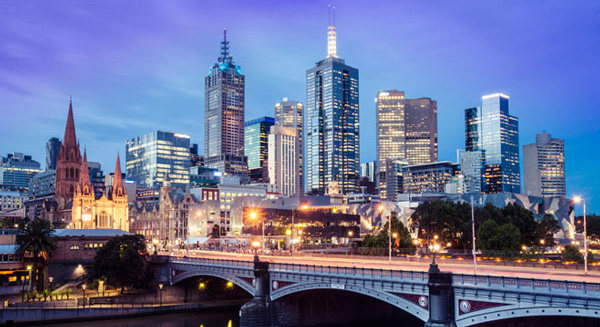 Melbourne is the capital and most populous in the Australian state of Victoria. It has the second population in Australia.
The Port of Melbourne is Australia's busiest port for general cargo. It is located in the heart of Melbourne and covers an area at the mouth of Yarra River, downstream of Bolte Bridge which is at the head of Port Phillip as well as several piers on the bay itself. Since 1 July 2003, the Port of Melbourne has been managed by the Port of Melbourne Corporation.
Most of the port is in the suburb of West Melbourne and should not be confused with the Melbourne suburb of Port Melbourne although Webb Dock and Station Pier, parts of Port of Melbourne are in Port Melbourne.
Port Melbourne was a busy port early in the history of Melbourne, but declined as a cargo port with the development of the Port of Melbourne in the late 19th century. It retains Melbourne's passenger terminal however, with cruise ships and ferries using Station Pier. The port will be at full capacity in 2015.