Shipping to United Arab Emirates From USA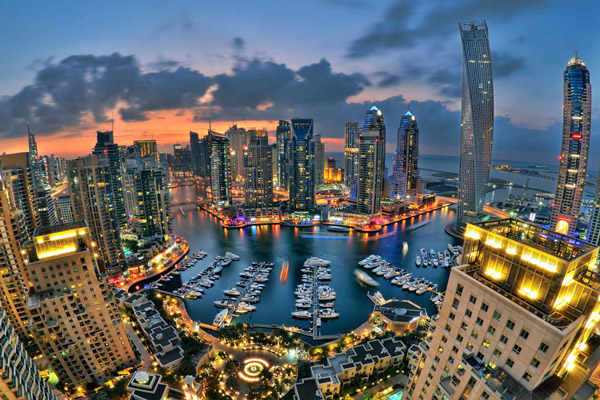 The United Arab Emirates or UAE is a country in the southeast region of the Arabian Peninsula on the Persian Gulf. The UAE borders Oman and Saudi Arabia on the south and share sea borders with Iran, Qatar and Pakistan.The country is the center of Business in the Middle East. Port of Jebel Ali is the largest port in UAE which is also use for Transshipment to Afghanistan, Uzbekistan and other central Asian countries. We have an extended Knowledge and experience in Shipping to Middle East Especially on Shipping to UAE. USG is leader of the Shipping companies to UAE. Due to the volume of shipping to United Arab Emirates , we have dedicated a local agent in UAE to offer the destination services.

The United Arab Emirates destinations including Dubai, Abu Dhabi, Sharjah and Jebel Ali free zone. We will make sure that your household goods, or your commercial shipments are delivered on time and in perfect condition. We make sure to use the best possible option for your freight to UAE. We also offer services for shipping boxes to UAE or moving to UAE. We are among the largest Freight Forwarder in UAE.
Please see below the places where we can ship your cargo in UAE:
Shipping to Abu Dhabi
Shipping to Sharjah
Shipping to Al Ein

Cargo to UAE: US General Shipping is specialized for moving any type of Cargo to UAE. Our service includes, Shipping Car, Commercials, Industrial, Foods, Beverage or any other type of commodities to UAE. Our services include:
• Full door to door freight and shipping service to UAE
• Full or FPA coverage Insurance
• Freight to all destinations in UAE
• Competitive Rate for Shipping to UAE from Los Angeles , New York , Houston , Miami and all the other cities in USA
Air Freight to UAE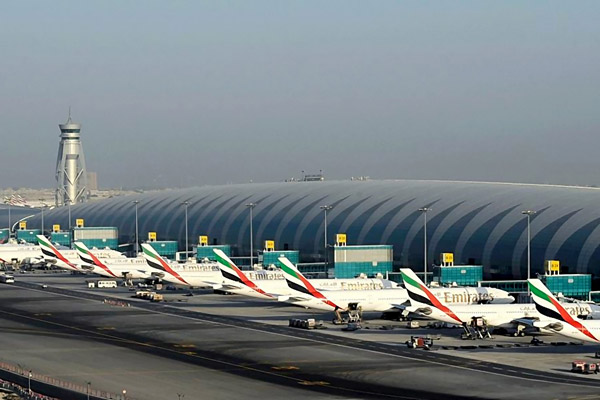 USG Shipping Line offers Air shipping to all the International Airports in United Arab Emirates. Please see below list of all the International Airport in UAE where we can offer you a daily Air freight services. Our Air Freight to UAE could include door delivery:
| | | |
| --- | --- | --- |
| CITY | Airport Name | IATA |
| Abu Dhabi | Abu Dhabi International Airport | AUH |
| Al Ain | Al Ain International Airport | AAN |
| Dubai | Dubai International Airport | DXB |
| Dubai | Al Maktoum International Airport | DWC |
| Fujairah | Fujairah International Airport | FJR |
| Ras Al Khaimah | Ras Al Khaimah International Airport | RKT |
| Sharjah | Sharjah International Airport | SHJ |
Shipping Car to UAE:
Here at USG, we have special rates for Shipping Cars to UAE. Below you can find some of our rates for Shipping Cars to UAE.
We also ship cars to UAE via shared container and roll on roll off (Ro-Ro) . Please ask us for the best rate for shipping car to UAE. If you are shipping multiple cars to UAE , we can offer the following rates:
4/5 cars all Inclusive
From our warehouses:
Newark, NJ : $2250.00 (All inclusive 4 or 5 cars in 40 or 45 footer)
Miami, FL: $2350.00 ( 4 or 5 cars)
Houston, TX : $2700.00 (All Inclusive 4 or 5 cars in 40 or 45 footer)
Long Beach, CA :$2700.00 ( All Inclusive 4 or 5 cars in 40 footer)
Shipping Household goods to UAE:
UAE is a country with higher number of jobs immigrants in Middle East. Due to all the Jobs opportunities, there are lot of people looking to find information about moving to UAE. Here at USG, we can offer full USA door to UAE door to door to port service and make sure that you experience a very smooth relocation. For people who find jobs in UAE you will be probably free of import duty for the household goods that needed to be ship to UAE. You can always contact UAE Embassy in Washington DC to make sure that you are free of duty for shipping your goods to UAE.
Moving Services from your USA door to UAE or from our loading warehouse where you can deliver your valuables items including your vehicles; our team will provide you the rates for the complete services including the loading, trucking and also if needed, cargo collection is available. Our team will take care from start to end of the process for your shipping to UAE.
الشحن من الامارات العربية المتحدة الى امريكا و بالعكس
خبرة في شحن العفش و السيارات
الى جميع موانئ و مطارات الامارات
نشحن الى جبل علي من امريكا
 دبي ابو ظبي العين رأس الخيمة الفجيرة الشارقة