Shipping to Umm Qasr from USA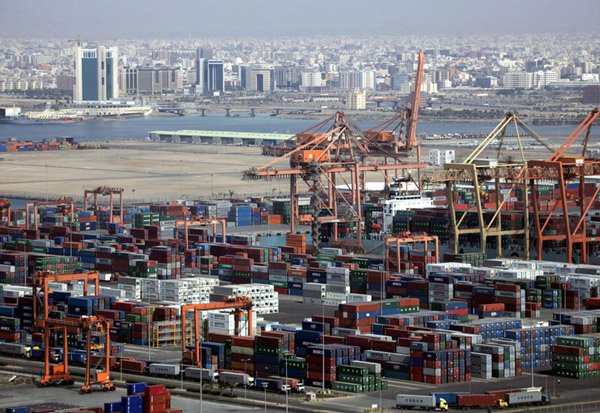 Umm Qasr is a port city in the South of Iraq. The city is separated from Kuwait by a small inlet. It is the second largest port of the country after Basra.
USG Shipping Line offer full container and consolidation services from any locations in the USA or Canada to Umm Qasr. Once the container arrives to Umm Qasar you need to contact our agent in Iraq and ask for the delivery order and make sure to locate your container at Umm Qasr Container Terminal. Comapre to other Shipping lines to Umm Qasr, USG is offering a very high quality service.
We offer the following services to Umm Qasr
-Shipping containers to Umm Qasr
-Shipping Oversized Cargo to Umm Qasr
-Shipping Hazardous Cargo to Umm Qasr
-Shipping Roll on roll off to Umm Qasr
Shipping Cars to Umm Qasr
We also have special Autos rates for Umm Qasr for containers.
1) Newark, NJ
4 or 5 cars in a 40 footer : $2850.00
4 or 5 cars in a 45 footer : $3000.00
2) Miami, FL
4 or 5 cars in a 40 footer : $3150.00
4 or 5 cars in a 45 Footer : $3300.00
3) Houston, TX
4 or 5 cars in a 40 footer : $3350.00
4 or 5 cars in a 45 footer : $3500.00
4) Long Beach, CA
4 or 5 cars in a 40 footer : $3250.00