Shipping to Aqaba Jordan from USA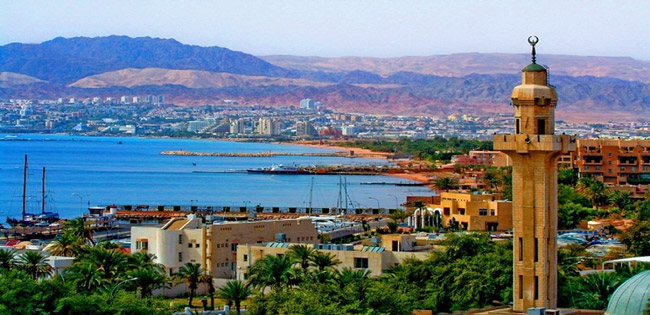 Port of Aqaba is the only Port of Entry into Jordan. In 2006, the Port of Aqaba was relocated to the south side of the city, due to a deeper water level there. The project costs $5 billion, and it will be completed by 2014.
USG Shipping Line offers full container or less than container service from any location in the US or Canada to Aqaba. USG Shipping will deliver the container to your door and pick it up once loaded with your commercial or household goods and take it to the nearest port. We also take care of all the documentation associated with the shipment of your container to Aqaba. If you are Moving to Aqaba , we are here to provide you full shipping service. USG is one of the major Shipping lines to Aqaba and offer both containerized and roll on roll off to Aqaba.
Special Autos Rates for Aqaba;
Car Shipping to Aqaba is very in demand. The charges below are all inclusive and includes all the charges :
Shipping 4 Cars from Newark, NJ to Aqaba: $2900
Shipping 4 Cars from Houston, TX to Aqaba:$3300
Shipping 4 Cars from Long Beach, CA to Aqaba: $3100
Please see below our rates for Roll on Roll off:
Shipping Mid-sizes Car to Aqaba from Los Angeles: $1475.00
Shipping SUV from Los Angeles to Aqaba: $1675.00

USG has contracts with all the Shipping Lines in Aqaba and we make sure to use the most convenient shipping line for your freight. Once you contact us to provide us the origin, commodity and volume of your cargo and we will make sure to offer you rates with different shipping lines.