Shipping to Middle East From USA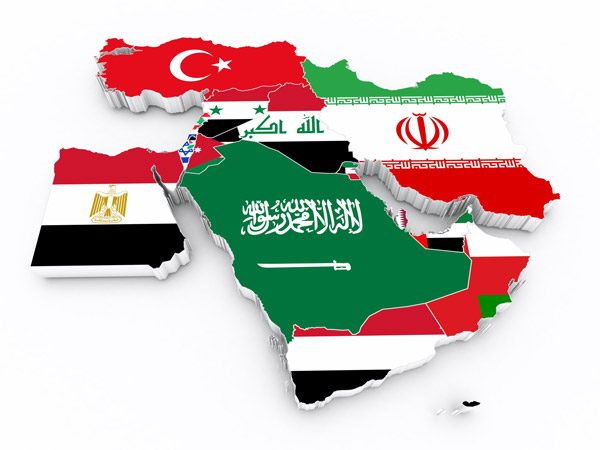 We offer Ocean Freight shipping services to the Middle East. We can ship both 20ft & 40ft Containers or your LCL Cargo to Middle East from anywhere in the US. Customers can either load the containers on their own, or alternatively they can assign us to do the loading for them. The Container loading fee will be charged depending on the amount of Cargo to be loaded. The Container will depart from the US within 7 days from the day of loading. Please contact a member of our team for rates to Middle East. We are not a just Middle East Freight Forwarder, as USG also provide car shipping to Middle East. So if you are moving to Middle East or trying to ship your commercial cargo please send us your request and we will make sure to quote you at the earliest.
With Multiple agencies, the USG Shipping Line offers the most extended logistics services in the Middle East. Upon your request, our agents in the Middle East can help you for the customs clearance of your cargo. We offer shipping service for Military, Diplomatic, Project Cargo and all the types of commodity to the Middle East. Contact us, as our team will gladly provide you with a low rate quote for your cargo in the Middle East. International Shipping Services to Middle East is one of our top services and we have Arabic speaking customers services to help you on your shipping process.
Shipping Cars to Middle East:
Middle East Market is one of the largest for american cars. There are many demand for car shipping to Middle East and that is why USG is looking to be the leader of the Middle East Freight Forwarders . Dubai has the largest demand for the used Cars however Saudi Arabia, Kuwait and Qatar are also after the American cars. We have special Autos rates to Middle East and you can find them on our countries's page. To have more information please contact the US Customs and Border Protection.

Shipping Household Goods to Middle East:
USG is specialized on relocating and shipping service from USA to Middle East. Please contact us and we make sure to offer a hassle free services for you shipping needs to Middle East. For smaller shipment you can send them by Air Freight to Middle East
See below the list of countries in Middle East :

Shipping to US Army bases in the Middle East :
USG has expertise and knowledge to ship, handle the customs clearance and arrange the door delivery to all the US Army and Navy bases in the Middle East. With military shipment since they are Tax Exempt cargo, it is important to have all the approval prior of departure to avoid long delay and heavy storage charges when it comes to Military Cargos.